Archive for the 'podcamptoronto2007' Category
Filed Under (
Barrie
,
for the sake of the song
,
Midland
,
music
,
news
,
Ontario
,
PAB2007
,
podcamp
,
podcamptoronto
,
podcamptoronto2007
,
podcast
,
Simcoe County
) by Sean on December-31-2007
Episode 37: 2007 in Review
[ 1:04:22 ]
Play Now
| |
Download
(4240)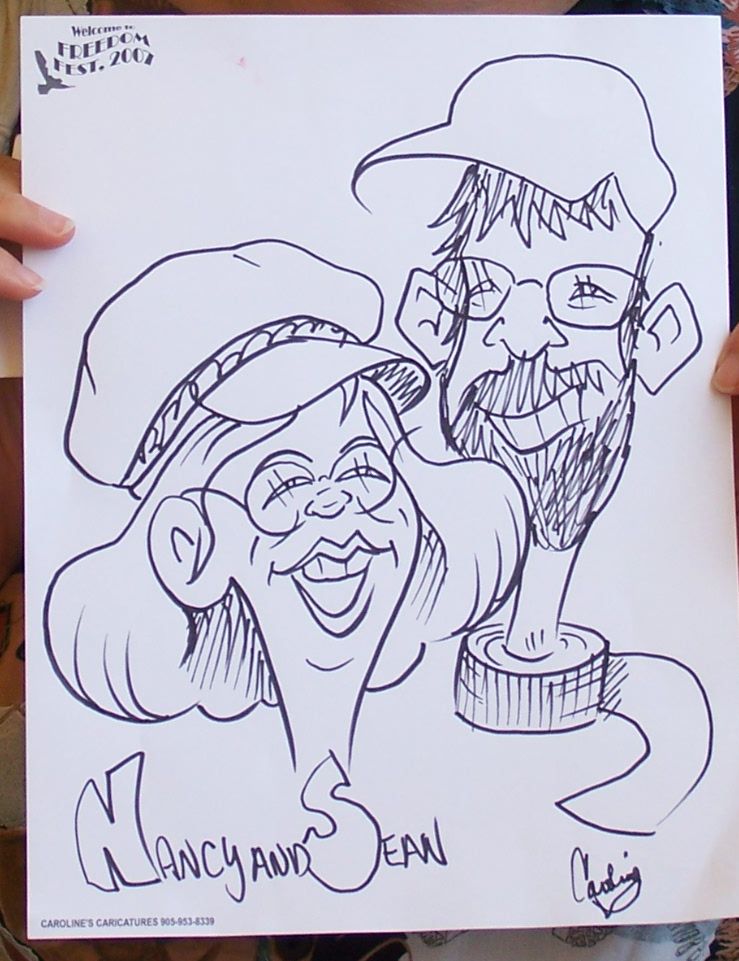 This Week, I thought I would do an End of year Round-up of For the Sake of the Song and replay some of the great music I've featured this year. It was tricky picking just 12 or 13 songs. Since March, I have recorded 45+ episodes of For the Sake of the Song. If each song had 3 or 4 songs, thats over 120 songs to choose from. This is episode 37, so you can see from above that I already have a number of shows ready for 2008. Upcoming guests include John Lunman, Peter Judd , The Undesirables, Trout Fishing in America, Mark Blevis, Manitoba Hal, Pork Belly Futures and Chris Yale.
I have also continued to be a regular contributor to the Librivox Community Podcast and have started a podcast for Podcamp Toronto. In 2007, I produced about 60 podcast episodes, and I'm not sure how many chapters and poems for Librivox.
Where I've Been
Upcoming in 2008
Songs in this Episode
Theme Music: For the Sake of the Song (©2003 S. McGaughey) Alyssa Wright accompanied me on the spur of the moment and made me sound sooo good. Thanks.
Daffodils in the Rain ( © Olivia Duck)
I am an Island (© Aaron Howes)
Duct Tape Song (©1999 S. McGaughey) with Wendell Ferguson on lead guitar
Gonna Struggle (© Bryan Murdaugh)
Sunshine and Roses ( © Greg Hobbs)
Goodbye City ( © Scott Cooper )

Don't Kill

(© Hammel on Trial)
Mama Taught Me How To Pray © Nancy Dutra
Harvest Time ( © paul court and Don Bray)
Two Bit Suit © John Wort Hannam
When Hensley's Had Enough ( © Steve Caston)
Angels (© 2007 Sean McGaughey).
Add this podcast to your favorite podcatcher at
http://feeds.feedburner.com/For_The_Sake_Of_The_Song
Podcamp Boston Special Report #1
[ 2:35 ]
Play Now
| |
Download
(2656)
I can't be at PodCamp Boston 2 this weekend.  Woe is me.  But I can participate through the magic of the Internets.  I've been watching some of the sessions on blogTV.com and participating in the conversation on twitter and on Bill Dey's chatroom.  I'm also preparing periodic special reports live from Podcamp Boston.  If you are at podcamp and you'd like to give me a brief update, skype ductapeguy.
Here is my first special report from Bob Goyetche of the Bob and AJ Show, Podcasters Across Borders, and the Canadian Podcast Buffet.
Breaking News:Â  Podcamp Toronto 2008 has been just announced for February 23-24, 2008
Episode 2 with Guest- Jay Moonah
Play Now
| |
Download
(5065)
Episode 2 of for the Sake of the Song features Jay Moonah from Uncle Seth and the Online Music Marketing Podcast.
Songs:
Theme Music: For the Sake of the Song (©2003 S. McGaughey)
Borrowed Land (© 2003, S. McGaughey)
Get Outta My Face (© Jay Moonah)
Little Pieces (© Jay Moonah)
A Little Bit More ( © Jay Moonah)
Links Mentioned in this Episode:
Trust Economies: What they are and how to be a part of them – Chris Brogan and Julien Smith at Podcamp Toronto
As always, this episode released under a Creative Commons License so if you like what you hear, share it with your friends, just don't sell it.
Add this podcast to your favorite podcatcher at
http://feeds.feedburner.com/For_The_Sake_Of_The_Song
At Podcamp Toronto, I hung out a bit with Doc Wu. He had a wealth of knowledge about podcasting, a great sense of humour, and a never ending bag of the neatest recording gear. This week, I am the featured artist on the Buffalo Live! Music Podcast with Doc Wu. He interviewed me about my performance and my music. A good portion of our discussion concerned Librivox. He certainly puts in a good word for me and Librivox on the podcast (not to mention playing a whole whack of my music
) .
Listen
.
Librivox Community Podcast 26 March 8, 2007
librivox_community_podcast_26.mp3
43:30
Hosts: Sean McGaughey (ductapeguy) and Jim Mowatt with special guest, Hugh McGuire
LV Theme

Librivox Hellos to Podcamp Toronto

Introduction and how Jim was able to "attend podcamp"

, live from Podcamp Toronto 2007

Interview with Steve "Snowball" Saylor from This Week in Geek

Discussion with Jim Regarding the VoxForge Speech Recognition thread Help Improve Open Source Speech Recognition, on the forum

Stats by Hugh

Interview with Connie Crosby

Promo Time:

Help us to complete as many books as possible during MARCH MADNESS!

Sean (ductapeguy) recorded a book written by his brother-in Law Andrew Beatty, White Trash Land and it is just about to be released on Podiobooks.com.

Jim gives an overview of Newly Started Projects.

darwin & boing boing Discussion on the completion of Darwin's Origin of the Species and BoingBoing.

Blooper by ductapeguy.