Archive for the 'podcamptoronto' Category
Podcamp Toronto Talk- I Quit... Maybe...
[ 42:05 ]
Play Now
| |
Download
(485)

For my Podcamp Toronto talk, "I Quit- Maybe" today, I wanted to discuss the phenomenon of Podfading and how the experience of podcasting changes for people who have been doing it for a number of years. Â I did not have a slide deck or even a clear agenda. Â I did have just a few notes on a mind map prepared last night. Â One of the participants asked me to post them so here they are.
The talk developed into a wide ranging discussion among several veteran Canadian podcasters including Bob Goyetche, Scarborough Dude, Dave Delaney, Bill Deys, Will Spaetzel, Ninja, Sylvain Grandmaison and several others. Â I recorded the session and I may post it at a later date.
Discussion Notes
I Quit!!– Maybe
-Â My Podcast Experience

Librivox

Volunteer reader
Librivox Community Podcast
Admin- MC
Back to occasional reader

Audio Feedback
Podcamp Toronto Blog and Podcast
For the Sake of the Song

About 150 episodes
Now going for 5 years since just after pcto 2012
Started weekly for first year
moved to biweekly for a couple years
then monthly
have considered podfading many times
Now It's a mostly summertime activity
12 episodes a year released on the first of the month
My 2011/2012 series was finished by August 31.
Podfade for 10 months– Season

K9 Days, Podcast 100 club
Guest Spots on other Podcasts
Catholic Roundup
School Podcast– Family Literacy Day

Why do people take up podcasting?
Why do people quit podcasting?
Life after podcasting
When is it time to quit?
Antidotes to Podfading

seasons
reinvent your show
bring on a co-host
Fine tune your focus

You might be about to podfade when?
My Podcast and Contact Information:
Sean McGaughey

For the Sake of the Song
Catholic Roundup
Twitter
Email
Facebook

Discussion Notes prepared with the open source mind mapping software, Freemind
UPDATE: March 6: I have added the audio recording of the presentation to this post. Enjoy.
Over the past few weeks, several of my peers in the podcasting community  have reached the milestone of 100 shows.  Congratulations to Mark and Bob at the Canadian Podcast Buffet, Isabelle and Dave at Broca's Area, Mitch Joel at Six Pixels of Separation, and Javier, Gerard and the crew at the Hands and Feet Show.  The Bob and AJ show is at show 98 and should be able to release their 100th show before Podcasters Across Borders in June.
My current episode of For the Sake of the Song with Kyle Heimann from Popple is Episode 50.   I was feeling a little down that it will be some time before I reach my 100th episode, then I started doing soime math.  I currently have  6 more shows 'in the can' to be released between now and the end of June.  With podcast extras, and other special episodes I have 65 produced shows on my For the Sake of the Song site.  I also produced 25 audio podcasts for my Lenten multimedia project, 40 Days of Catholic Media on my Catholic Canadian site. We produced 14 episodes of the Podcamp Toronto Podcast this winter.  My recording of my brother in law, Drew Beatty's podcast novel, White Trash Land has 23 sections.    Since October 2006, I have hosted about 20 episodes of the Librivox Community Podcast.  I have also completed 89 sections of public domain books and poetry for Librivox.   There are probably a couple special one-off projects with groups like Twisted pines that I'm overlooking as well.
Just a sec while I do the math here.
65 plus 25– carry the one,  add 14 plus 23, then 20 more add 89 equals…
236 audio programs that I have produced in the last 18 months or so.
(give or take a few)
Well none of my projects is currently near the century mark, I do believe I'm amassing a fair body of work.
Enough of blowing my own horn.  I now return you to the regularly scheduled conversations with some wonderful songwriters.
Filed Under (
audiobook
,
Barrie
,
blog
,
general
,
librivox community podcast
,
Midland
,
news
,
Ontario
,
podcamp
,
podcamptoronto
,
podcamptoronto2008
) by Sean on January-22-2008
Here's a little roundup of my podcasting activity for 2007.
I have released 40 Episodes of For the Sake of the Song thus far and have about 9 ready to go in the upcoming weeks.
On the weekend of October 28, I was feeling sorry for myself that I wasn't at Podcamp Boston 2 so I called several of my friends who were at Podcamp Boston and released about 4 Podcamp Boston Special Reports.
These reports evolved into a regular podcast for Podcamp Toronto with Connie Crosby. We have currently produced 6 Episodes of the Podcamp Toronto Podcast leading up to the event on February 23 and 24.

I produced a Podcamp Toronto audio promo to use on your podcast
.
2007 Also saw the release of my recording of my brother-in-law, Drew Beatty's novel, White Trash Land, on Podiobooks.com . It has done fairly well for Andrew there.
I've continued to record audiobooks with Librivox.org and I continue to be a semi-regular host for the Librivox Community Podcast. Here is a list of the 15 podcasts I hosted for Librivox in 2007.
Episode 40 with Mark Blevis
[ 48:29 ]
Play Now
| |
Download
(3814)
In the podcasting community, Mark Blevis needs no introduction. He is co-host of the Canadian Podcast Buffet and Just One More Book!. His other podcasts include Electric Sky , Growing Enthusiasm , The Robert Farrell Podcast and Swimming In Literary Soup. He also maintains the Canadian Podcast Directory and organizes Podcasters Across Borders, along with Bob Goyetche. Mark is also a songwriter and musician, having played in the Robert Farrell Band. He has a sample song available as Mark Harold Band on the Podsafe Music Network.
Our discussion was wide ranging from music, to podcasting and beyond.
Name Dropping: (Links Discussed in this Episode)
Robert Farrell Band
Jowie Taylor and the Six String Nation
Podcasters Across Borders
Derek Miller and the Neurotics
Librivox
Canadian Podcast Buffet
Podcasters Across Borders
Jay Moonah: Online Music Marketing Podcast (Sadly discontinued but still a tremendous resource)
Baba's Beach
Jonathan Coulton
Matthew Ebel
Uncle Seth
Mix Tapes
Downhill Battle: Home Taping is Killing the Music Industry… and It's fun!
mechanical royalties
Songs:
Theme Music: For the Sake of the Song (©2003 S. McGaughey)
Freedom for My Soul (© Mark Blevis and Robert Farrell) from the Podsafe Music Network.
Six String Nation(©2007 S. McGaughey)
Add this podcast to your favorite podcatcher at
http://feeds.feedburner.com/For_The_Sake_Of_The_Song
Both Mark and I will be at Podcamp Toronto,  a free 2 day conference February 23 and 24, 2008. Check it out at http://podcamptoronto.wordpress.com

Download a Podcamp Toronto audio promo to use on your podcast here or here.
Filed Under (
Barrie
,
for the sake of the song
,
Midland
,
music
,
news
,
Ontario
,
PAB2007
,
podcamp
,
podcamptoronto
,
podcamptoronto2007
,
podcast
,
Simcoe County
) by Sean on December-31-2007
Episode 37: 2007 in Review
[ 1:04:22 ]
Play Now
| |
Download
(4240)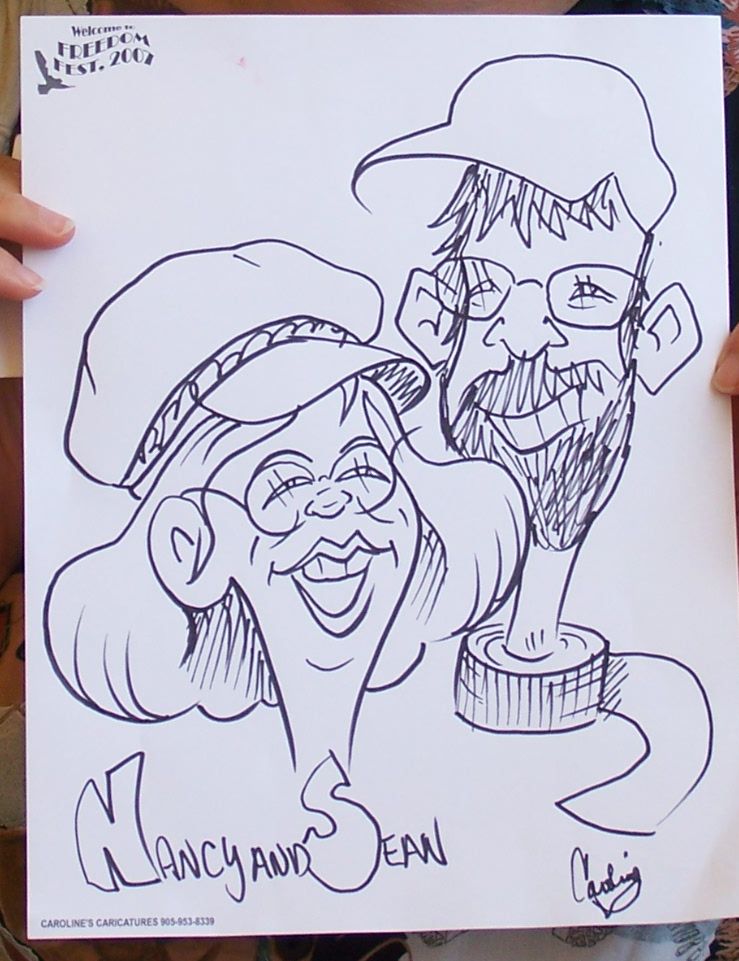 This Week, I thought I would do an End of year Round-up of For the Sake of the Song and replay some of the great music I've featured this year. It was tricky picking just 12 or 13 songs. Since March, I have recorded 45+ episodes of For the Sake of the Song. If each song had 3 or 4 songs, thats over 120 songs to choose from. This is episode 37, so you can see from above that I already have a number of shows ready for 2008. Upcoming guests include John Lunman, Peter Judd , The Undesirables, Trout Fishing in America, Mark Blevis, Manitoba Hal, Pork Belly Futures and Chris Yale.
I have also continued to be a regular contributor to the Librivox Community Podcast and have started a podcast for Podcamp Toronto. In 2007, I produced about 60 podcast episodes, and I'm not sure how many chapters and poems for Librivox.
Where I've Been
Upcoming in 2008
Songs in this Episode
Theme Music: For the Sake of the Song (©2003 S. McGaughey) Alyssa Wright accompanied me on the spur of the moment and made me sound sooo good. Thanks.
Daffodils in the Rain ( © Olivia Duck)
I am an Island (© Aaron Howes)
Duct Tape Song (©1999 S. McGaughey) with Wendell Ferguson on lead guitar
Gonna Struggle (© Bryan Murdaugh)
Sunshine and Roses ( © Greg Hobbs)
Goodbye City ( © Scott Cooper )

Don't Kill

(© Hammel on Trial)
Mama Taught Me How To Pray © Nancy Dutra
Harvest Time ( © paul court and Don Bray)
Two Bit Suit © John Wort Hannam
When Hensley's Had Enough ( © Steve Caston)
Angels (© 2007 Sean McGaughey).
Add this podcast to your favorite podcatcher at
http://feeds.feedburner.com/For_The_Sake_Of_The_Song
Podcamp Boston Special Report #4
[ 10:10 ]
Play Now
| |
Download
(2926)
I called Bill Deys of the Deyscast, Country Music Cast, and host of the Podcamp Boston back chat room shortly after Podcamp wrapped up. We spoke of the announcement that Podcamp is lifting Rule #4 that all podcamps be free to participants. This may help reduce the number of people who register for Podcamps but do not show up. We also talked about how I am an Internet Visionary. Three weeks ago I posted LOLephants on my Catholic Canadian blog, with lolcat captions on pictures of me. It included this picture of me running? from a T-Rex.
As often happens at conferences like this, a bunch of people had a crazy idea about LOLCats with dinosaurs. Before the end of the conference, Nico Pin had developed a website design, they had registered the domain and lolsaur.com was born.
I think it's so cool that I had a similar idea three weeks earlier. Way to go guys. Bill handed the phone to Nico at this point. Nico and I talked about the ongoing discussion around having wifi at conferences like this. On the one hand, it's a boon to people like me who can't physically be at the conference, but can still participate via the Internet. On the other hand, it can detract from the SOCIAL part of social media– actually meeting the people you have encountered on the internet.
I hope you enjoyed my remote coverage of Podcamp Boston as much as I enjoyed creating it. Thanks to Mark, Bob, Nico, Jay and Bill for taking the time to talk with me.
Oh and I WILL be at Podcamp Toronto on February 23 and 24.