Archive for the 'news' Category
One Week to Twisted Pines
[ 9:00 ]
Play Now
| |
Download
(3281)
In one week, the Twisted Pines Music in Movies Festival kicks off in Midland and Penetanguishene.  From May 9-22 there will be nightly presentations of movies about music followed by great live performances, lectures and more.  During the daytime, festival performers will be going to local schools.
In this special podcast I play the trailer for Amazing Journey, the Story of The Who, (May 9, North Simcoe Recreation Centre with a performance by the Wholigans). Paul Northcott gives an overview of the events festival. I play a trailer for Song Sung Blue, a documentary about a couple who have a Neil Diamond and Reba McIntire Tribute act (Sunday, May 11, 2008 at the Inn at Bay Moorings followed with perfomances by the Great Lake Swimmers and the Metis Fiddler Quartet). .  I close the podcast with the trailer for All Hat which can be seen on May 12, 2008 at the Inn at Bay Moorings followed with a perfomance by theLive Performance of The United Steel Workers of Montreal.
Information and tickets for the festival can be found at http://twistedpines.com.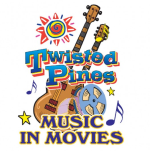 I'm having some trouble with an overzealous indexing bot repeatedly scraping the media files on my site thousands of times.  I've temporarily restricted access to all the podcast files of For the Sake of the Song while I straighten this out.  I should have things back up tomorrow or Saturday.  Thanks for your patience.
UPDATE: May 2.  It turns out it was an overzealous indexing bot but there was no significant impact to the site.  I've turned all the podcast episodes back on and everything should be working properly.  Sorry for the one day break in the availability of my podcast.
Tomorrow is April K27 and it's on a weekend, woohoo.
This week there are a few initiatives on the Net you may wish to comment upon.
1) In some sad news, Ross from the Dry Shave podcast has had a heart attack. Mark Blevis has organized a campaign to send Ross funny get well cards. For more information, you can check out Mark's post at http://www.markblevis.com/humourous-get-well-cards-for-ross/ .
Please send your humourous get well cards by May 5 to:
Zee
c/o Mark Blevis
PO Box 4813, Station E
Ottawa, ON K1S 5H9
Canada
Mark will forward them on to Ross to enjoy.
2) Mike the Birdman Dodd of This Week in Geek has organized a campaign to help his friend, classmate and podcasting partner, Pierce Derks. In short: Pierce is an American Citizen applying for Canadian Residency and the process is stalled. This is putting his education at Niagara College in jeopardy unless he can come up with about $10000 for International student tuition fees. You can find out more at http://www.savepierce.org.
3) Congratulations to Dave Fleet ( http://davefleet.com ) for completing the Boston Marathon, and for using his marathon run to raise $2315 for cancer research.
That's all for me today
Take some time tomorrow to send some feedback to a podcast and continue the conversation.
Sean McGaughey
https://ductapeguy.net
P.S.  My K7 number is  206-337-0611 .
Over the past few weeks, several of my peers in the podcasting community  have reached the milestone of 100 shows.  Congratulations to Mark and Bob at the Canadian Podcast Buffet, Isabelle and Dave at Broca's Area, Mitch Joel at Six Pixels of Separation, and Javier, Gerard and the crew at the Hands and Feet Show.  The Bob and AJ show is at show 98 and should be able to release their 100th show before Podcasters Across Borders in June.
My current episode of For the Sake of the Song with Kyle Heimann from Popple is Episode 50.   I was feeling a little down that it will be some time before I reach my 100th episode, then I started doing soime math.  I currently have  6 more shows 'in the can' to be released between now and the end of June.  With podcast extras, and other special episodes I have 65 produced shows on my For the Sake of the Song site.  I also produced 25 audio podcasts for my Lenten multimedia project, 40 Days of Catholic Media on my Catholic Canadian site. We produced 14 episodes of the Podcamp Toronto Podcast this winter.  My recording of my brother in law, Drew Beatty's podcast novel, White Trash Land has 23 sections.    Since October 2006, I have hosted about 20 episodes of the Librivox Community Podcast.  I have also completed 89 sections of public domain books and poetry for Librivox.   There are probably a couple special one-off projects with groups like Twisted pines that I'm overlooking as well.
Just a sec while I do the math here.
65 plus 25– carry the one,  add 14 plus 23, then 20 more add 89 equals…
236 audio programs that I have produced in the last 18 months or so.
(give or take a few)
Well none of my projects is currently near the century mark, I do believe I'm amassing a fair body of work.
Enough of blowing my own horn.  I now return you to the regularly scheduled conversations with some wonderful songwriters.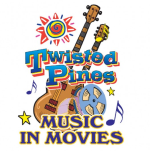 About 18 months ago, we made the difficult decision to close the Mundy's Bay Folk Society after 17 years due to rising expenses and declining attendance at our monthly live music performances.
I was quite excited when a new organization in our town sprung up to present live music. Twisted Pines Music and Art produced a 5 day festival of music, movies and visual arts last Victoria Day weekend at a variety of locations in Midland and Penetanguishene. I helped out stage managing one of the stages, and recording as many interviews as I could for my podcast. It's not often that so many songwriters are in one place in my hometown.
Over the past year Twisted Pines has been quite active in producing a variety of events in my area: concerts, movies, author readings at local libraries, performances in local schools and regular after school workshops at the Penetanguishene library.
This May 9-19, they are presenting Twisted Pines Music in Movies featuring nightly screenings of music themed movies and documentaries, followed by Q and A sessions with filmakers and musicians involved in the movies and performances by some amazing bands. Festival Performers will also be doing presentations at a number of local schools during the weeks of the Festival. I'll be there recording interviews, helping out where I can, and enjoying the general vibe of the festival.
Over the past year I have produced nearly a dozen programs in conjuction with Twisted Pines Music and Art. Check out the following:
Episode 8

John Wort Hannam
Episode 15
Canada Day Special with Jowi Taylor
Episode 19
Nancy Dutra
Episode 20
Wendell Ferguson
Episode 21
Hammel on Trial
Episode 22
Magoo
Manitoba Hal Brolund
Episode 49
Paul Quarrington and Pork Belly Futures

TwistedPines-Words and Music

A smattering of the November 30th Evening Featuring an introduction by Paul Northcott, Music by Pork Belly Futures, poetry by Holmes Hooke, and a reading by Claire Cameron with background music by Pork Belly Futures. A good time was indeed had by all.

Twisted Pines at the Penetanguishene Library

Claire Cameron and Paul Quarrington Reading at the Penetanguishene Library November 30.

In November I was asked to give a presentation on listening to and creating podcasts at the Penetanguishene Public Library in conjunction with Twisted Pines. Here are my slides and notes:I have a podcast and you can too

To Be Released: Interview with Washboard Hank and Paul Northcott remembering Willie P Bennet and

promoting the upcoming Twisted Pines Movies and Music Festival.
I had a bit of a brainwave. Alot of podcasters use the free K7 voicemail service to receive voice comments. A drawback of the service is that like many free internet services, if you don't use it for 30 days, you lose your K7 number. I also know that podcasters love to receive voice feedback, so I have a simple proposal:
I am declaring the 7th, 17th and 27th of each month as K7 days. On a K7 day take 7 minutes to leave voice feedback for some of your favorite podcasts.
In my feedback I may mention that it's K7 day and ask the recipients to pass it on. It can be a kind of chain of good will, … and it will reset the counter for the recipient's voicemail number.
If your like me, you've been meaning to respond to a few shows at any given time. On the K17th of March, try to reach out to other podcasters.
P.S. my K7 feedback number is 206-337-0611.
Remember that K7 numbers are in the Seattle area code so normal long distance charges may apply. I use SkypeOut, so I have almost unlimited North American calling.
Update:  I set up a K7 Day group on facebook.  Join the group and remember to add to the conversation by leaving a message for a podcaster on the K17th.
Filed Under (
audiobook
,
Barrie
,
blog
,
general
,
librivox community podcast
,
Midland
,
news
,
Ontario
,
podcamp
,
podcamptoronto
,
podcamptoronto2008
) by Sean on January-22-2008
Here's a little roundup of my podcasting activity for 2007.
I have released 40 Episodes of For the Sake of the Song thus far and have about 9 ready to go in the upcoming weeks.
On the weekend of October 28, I was feeling sorry for myself that I wasn't at Podcamp Boston 2 so I called several of my friends who were at Podcamp Boston and released about 4 Podcamp Boston Special Reports.
These reports evolved into a regular podcast for Podcamp Toronto with Connie Crosby. We have currently produced 6 Episodes of the Podcamp Toronto Podcast leading up to the event on February 23 and 24.

I produced a Podcamp Toronto audio promo to use on your podcast
.
2007 Also saw the release of my recording of my brother-in-law, Drew Beatty's novel, White Trash Land, on Podiobooks.com . It has done fairly well for Andrew there.
I've continued to record audiobooks with Librivox.org and I continue to be a semi-regular host for the Librivox Community Podcast. Here is a list of the 15 podcasts I hosted for Librivox in 2007.