I completed my 14+songs for FAWM 2017 with a week to spare and realized that I had achieved all my 2017 FAWM GOALS and then some, so I added a personal STRETCH GOAL to release most of the tracks as an album on February 28.  The result is: Guitars, Ukuleles, Etc.. available at seanmcgaughey.bandcamp.com for free/ Pay what you  want download.
I'm still shooting for a 50th birthday retrospective album in November, but I may shift focus of the goal more to the event of having a 50th birthday party/concert, maybe even with full band.
One of my favorite memories of this year's FAWM is that half a dozen of my friends from our local Saturday Morning Songwriter's circle joined in. Â My friend Jacki wrote over 60 lyrics and melodies, two of which I contributed arranging and recording. They are on my album.
I made an official Artistic Licence for each of them to remind them that they RAWK.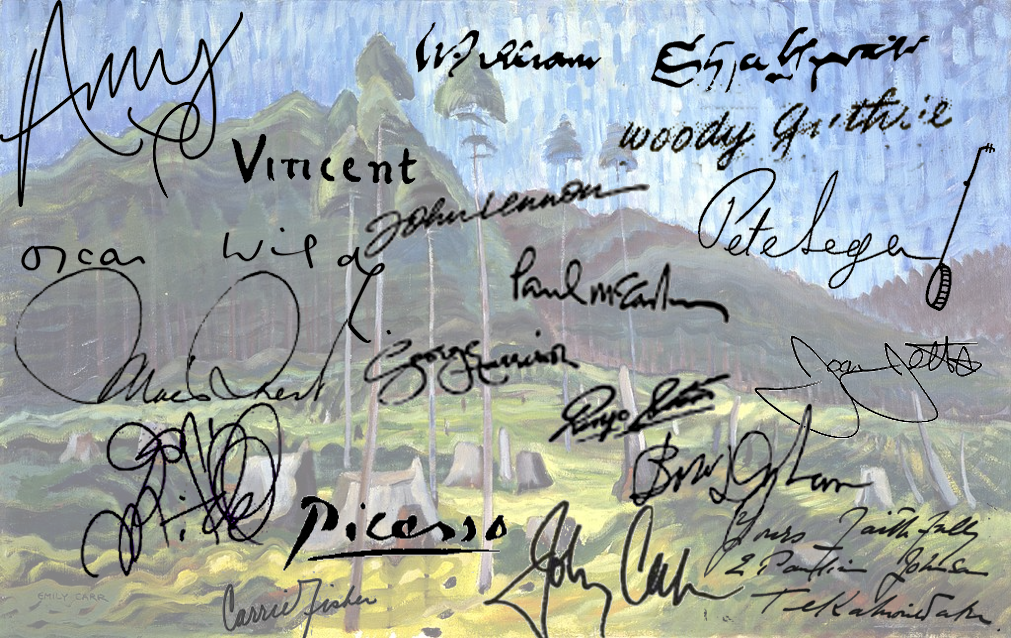 The artistic licences need a guide to explain them. The front painting is Tom Thompson . The back painting is by Emily Carr. The three muses are: Alice in Wonderland, E. Pauline Johnson, and Woody Guthrie. The signatures on the back are a smorgasbord of inspiration. I hope you find a favorite in there.
Every year I make a word cloud of my collected FAWM lyrics to see what recurring themes emerge. Here is this year's word cloud.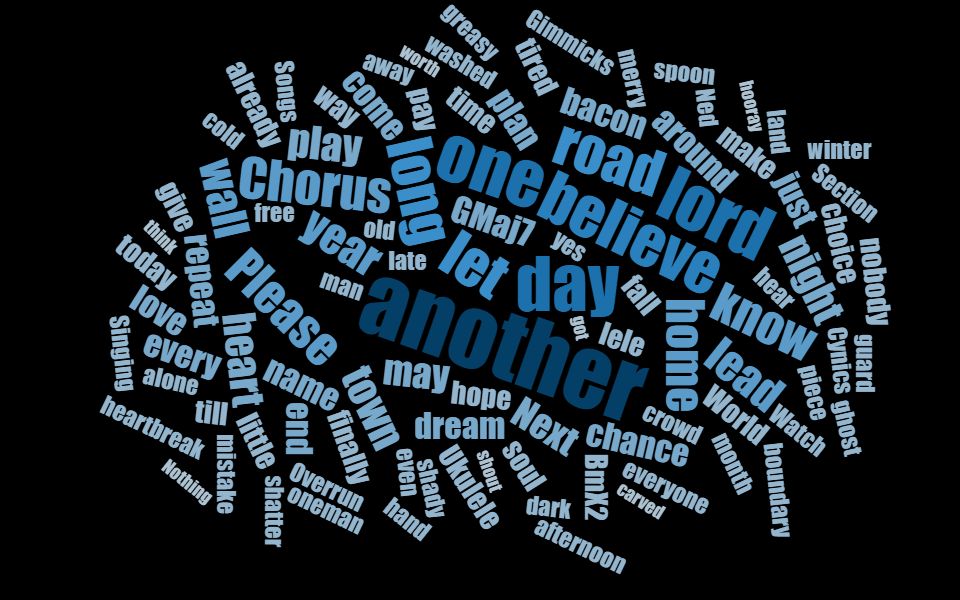 Click below to see the archive of all my FAWM 2017 lyrics and comments.