For the Sake of the Song with Chris Thompson
[ 18:21 ]
Play Now
| |
Download
(12055)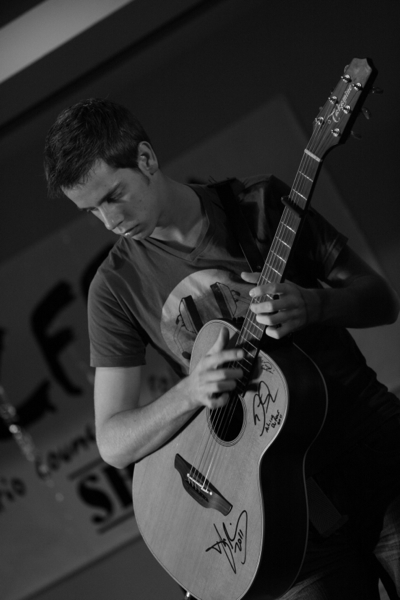 I am launching a new format for this podcast. Â Think of it like the director's commentary on a DVD movie but for albums. Â I will have a conversation with musicians while we listen to one of their albums. Â The conversation will last for the duration of the album. Â Enjoy.

Christopher Thompson is a young fingerstyle guitarist from Orillia.  He recently released his second EP, La-La on Sleeper Records.  Sleeper records was founded by Aaron Howes as a way to promote young Orillia area musicians.  You can download it on Bandcamp  or find it on iTunes.  We are joined on the podcast by Chris' Sleeper Records labelmate, Aaron Mangoff.
All Songs ©  Christopher Thompson from the EP, La-La
You can leave comments on the blog, send me an email to ductapeguy at hotmail dot com or join the For The Sake of the Song Podcast group on Facebook.
Add this podcast to your favorite podcatcher at 
http://feeds.feedburner.com/For_The_Sake_Of_The_Song

As usual, all songs and musical performances are copyright by the performer-songwriter.