4tsots with Maria Dunn
[ 29:10 ]
Play Now
| |
Download
(12338)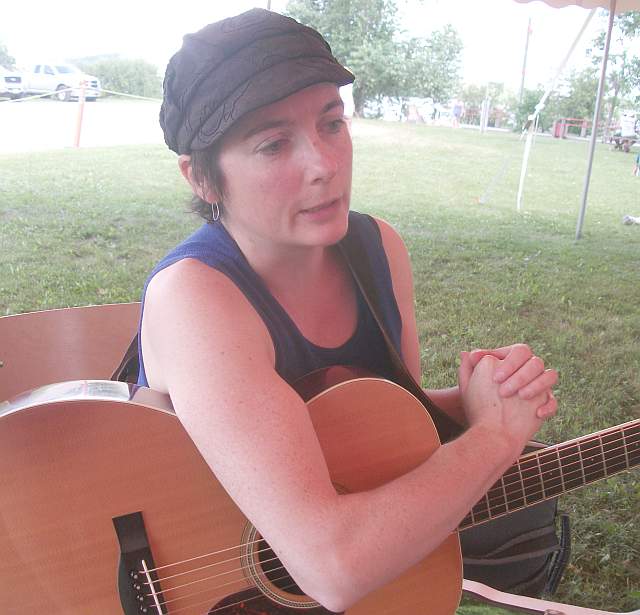 I've known Maria Dunn for over a decade.  I first saw her perform in her home town of  Edmonton and subsequently hosted a couple of house concerts with her over the years.  She is a folksinger in the traditional sense.  For Maria, social activism and songwriting go hand in hand.  It was a pleasure to interview her at the Live from the Rock Folk Festival in Red Rock on the shores of Lake Superior.
Music:
For the Sake of the Song (©2003 S. McGaughey)
You Can't Take that Away  (© Maria Dunn)
Take it Easy on Me  (© Maria Dunn)
You can leave comments on the blog, send me an email to ductapeguy at hotmail dot com or join the For The Sake of the Song Podcast group on Facebook.
Add this podcast to your favorite podcatcher at 
http://feeds.feedburner.com/For_The_Sake_Of_The_Song

As usual, all songs and musical performances are copyright by the performer-songwriter.