Standard Podcast
[ 29:08 ]
Play Now
| |
Download
(12316)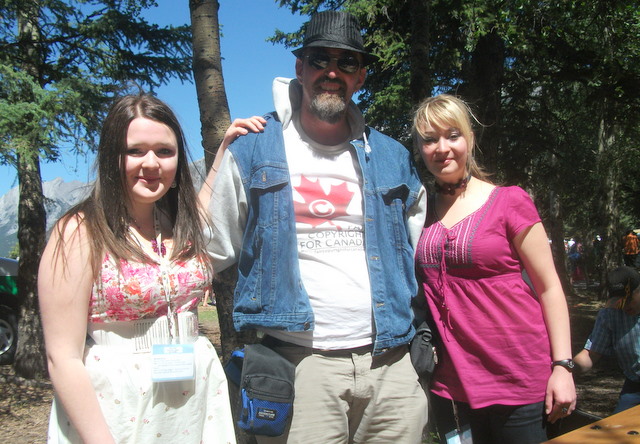 Still in their teens, The Doll Sisters write and perform music that reminds one of the music of their parents and grandparents.  They site traditional celtic music, classic country music and Allison Kraus as strong influences.  Sisters Jenna and Shelby play guitar, fiddle, mandolin, and sing with those special harmonies that can only be achieved by family members.  The Doll Sisters were one of three young sister duos performing last July at the Canmore Folk Festival.  as part pf the  U22 productions contingent of Albertan performers under the age of 22.
Music:
For the Sake of the Song (©2003 S. McGaughey)
Elijah's Rain © The Doll Sisters
The Road © The Doll Sisters
You can leave comments on the blog, send me an email to ductapeguy at hotmail dot com or join the For The Sake of the Song Podcast group on Facebook.
Add this podcast to your favorite podcatcher at 
http://feeds.feedburner.com/For_The_Sake_Of_The_Song

As usual, all songs and musical performances are copyright by the performer-songwriter.