For the Sake of the Song with Suzie Vinnick
[ 29:51 ]
Play Now
| |
Download
(13257)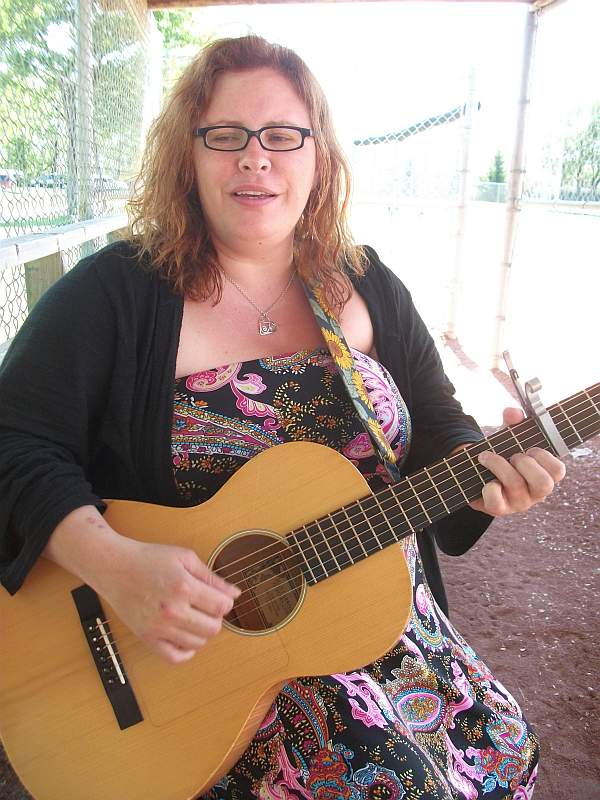 Next weekend is the 51st annual edition of the  Mariposa Folk Festival, and I still find I have 3 shows from last year to release.  Last summer, I finally got the chance to interview Suzie Vinnick.  I first became aware of Suzie and her amazing voice in the late 80s when I was attending university in Saskatoon. Suzie was a featured performer on a local radio station, C95's compilation of local musicians,  Cityworks 88.  Over the years I have seen her perform at numerous festivals, but this is the first time I had a chance to chat with her.  You may also recognize her voice from the "Always Tim Horton's" jingles.   Enjoy.
Music:
For the Sake of the Song (©2003 S. McGaughey)
Happy Here © Susie Vinnick
Drive Fast © Susie Vinnick and Kevin Kerrigan
Lost in You © Susie Vinnick 1988
If you are at the Mariposa Folk Festival next weekend, you will find me in the Children's village building drums with sonotube and packing tape. Â Drop by and say hello.
You can leave comments on the blog, send me an email to ductapeguy at hotmail dot com or join the For The Sake of the Song Podcast group on Facebook.
Add this podcast to your favorite podcatcher at 
http://feeds.feedburner.com/For_The_Sake_Of_The_Song