4tsots with Terry Gillespie and Lynn Hanson
[ 29:23 ]
Play Now
| |
Download
(13714)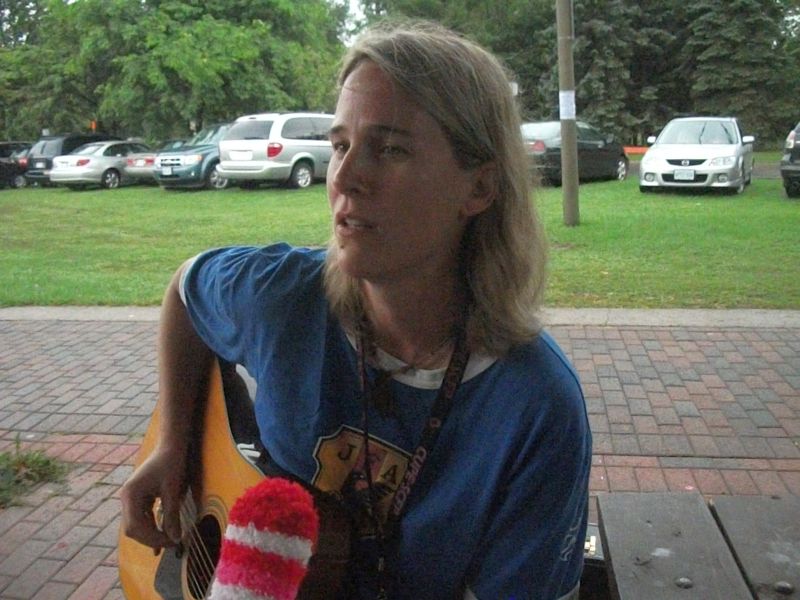 Last summer, the third day of the Ottawa Folk Festival, was completely drenched in a 14 hour deluge. Â Bob Ledrew put on his publicist hat and kept local media and the audience apprised of the many changes in the schedule throughout the day. Â In between that, he took the time to introduce me to a number of musicians to interview for my show. Â After the rain had mostly subsided, I sat down under a picnic shelter and had a great chat with Terry Gillespie and Lynne Hanson.
Terry Gillespie is a bluesman and reggae musician originally from Edmonton (like me) who has been a fixture of the Ottawa music scene for 40 years. Â  His most recent album, Big Money, was released last September.
Lynne Hanson is an Ottawa based songwriter with 3 CDs. Â  She is the recipient of the 2010 Colleen Peterson Songwriting Award. Â Her new CD, Once the Sun Goes Down was also released last fall.
Songs:
Theme Music: For the Sake of the Song (©2003 S. McGaughey)
Here We Go Again © Lynne Hanson
Natural Soldiers © Terry Gillespie
You can leave comments on the blog, send me an email to ductapeguy at hotmail dot com, send me a voice feedback at 206-337-0611, or join the For The Sake of the Song Podcast group on Facebook.
Add this podcast to your favorite podcatcher at 
http://feeds.feedburner.com/For_The_Sake_Of_The_Song