For the Sake of the Song with Carlos Del Junco
[ 34:32 ]
Play Now
| |
Download
(2795)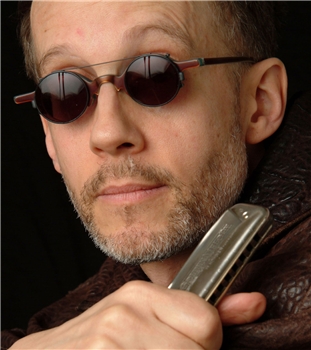 Carlos Del Junco is one of Canada's premiere blues and Jazz harmonica players.  He has won the Harmonica Player of the Year – in the Canadian Maple Blues Award seven times, and he was been nominated for a Juno award in 1998.   He came to Midland in May as part of Stellula Music in the Schools week.
Carlos Del Junco Official Webpage
You can leave comments on the blog, send me an email to ductapeguy at hotmail dot com, send me a voice feedback at 206-337-0611, or join the For The Sake of the Song Podcast group on Facebook.
Add this podcast to your favorite podcatcher at
http://feeds.feedburner.com/For_The_Sake_Of_The_Song