4TSOTS with Caroline Brooks
[ 23:48 ]
Play Now
| |
Download
(5889)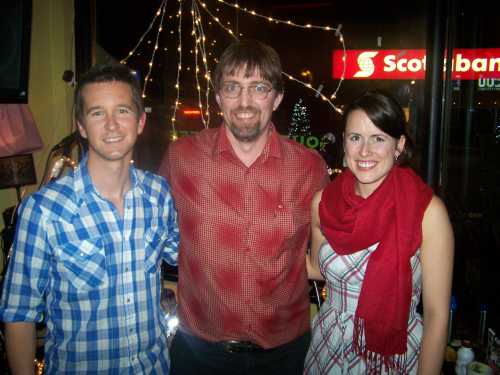 Caroline Brooks is a singer-songwriter in demand.  She performs solo, as a member of the Brooks Family, in Scott Cooper's band and as a member of the Good Lovelies.  She has twice come to my school as a mentor to my songwriting club courtesy of Stellula Music in the Schools.  I caught up with her in November at the Rye Cafe.  My apologies for the sound quality on this one.
Songs:
Theme Music: For the Sake of the Song (©2003 S. McGaughey)
The Lumberjack (© Caroline Brooks)
Down, Down, Down  (© Caroline Brooks)
Sleepwalking  (© Kerri Ough)
Links:
Caroline Brooks on Myspace
the Good Lovelies
You can leave comments on the blog, send me an email to ductapeguy at hotmail dot com, send me a voice feedback at 206-337-0611, or join the For The Sake of the Song Podcast group on Facebook.
Add this podcast to your favorite podcatcher at
http://feeds.feedburner.com/For_The_Sake_Of_The_Song