Standard Podcast
[ 35:30 ]
Play Now
| |
Download
(5644)
This weekend, Canada lost a musical legend and the finest of gentlemen.  Jackie Washington performed jazz and blues standards throughout Canada and the United states for almost 70 years.
This spring during Stellula Music in the Schools week, I asked Hamilton musician, Harrison Kennedy if Jackie Washington had been a musical influence.  He responded that his 'Uncle Jack' had been an incredible influence upon him, not just musically but as an exceptional person. I thought that testimony would serve as a fitting tribute to Jackie Washington.
Harrison Kennedy has had a long musical career, beginning as a member of the Chairmen of the Board in the 1970s, with pop music success.  After moving on from the Chairmen of the Board, he moved home to Hamilton and has carved out a reputation as a fine bluesman.  He has 3 CDs out, High Country Blues, Sweet Taste, and Voice Story.  His new CD, One Dog Barking. will be out in September.  You can order Harrison Kennedy's CDs from http://harrisonkennedy.ca/.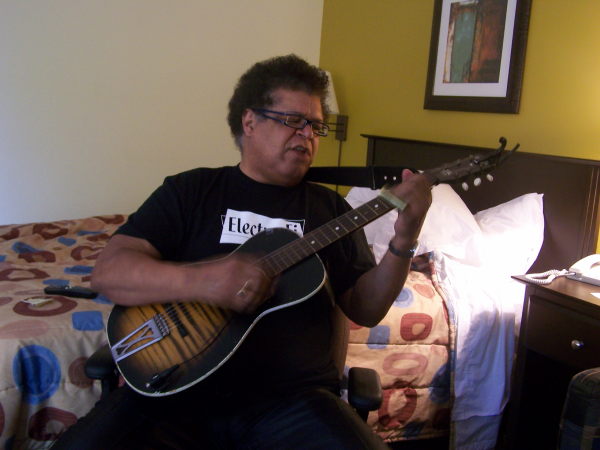 You can leave comments on the blog, send me an email to ductapeguy at hotmail dot com, send me a voice feedback at 206-337-0611, or join the For The Sake of the Song Podcast group on Facebook.
Add this podcast to your favorite podcatcher at
http://feeds.feedburner.com/For_The_Sake_Of_The_Song