For the Sake of the Song with Steve Schellenberg
[ 27:46 ]
Play Now
| |
Download
(7900)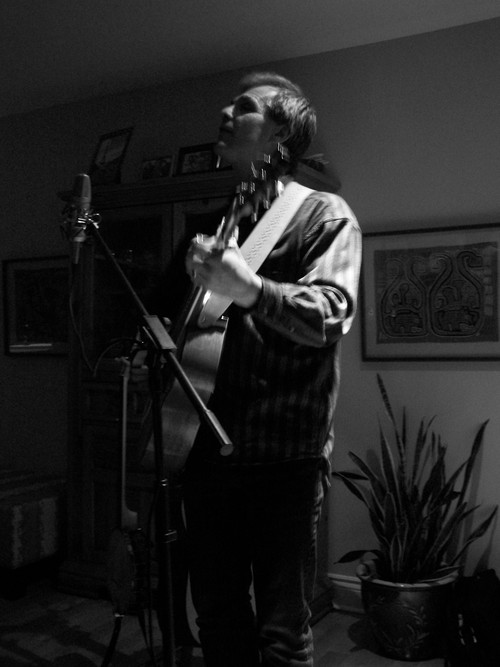 Over 20 years ago, I worked with Steve Schellenberg for a winter.  Fast forward to 2000 and I became aware of his first CD through an internet mailing list. He performed a house concert at our home on November 5, 2000. At that time, I also wrote a review of his debut album, Here Goes. Over the past 10 years, I have presented Steve in my home several times and as a headliner at the Mundy's Bay Folk Society, and he has produced 3 wonderful albums.  Steve has recently moved to the Ottawa area from Winnipeg.  It was a wonderful surprise when he emailed me a few weeks ago to say that he was doing a house concert in the next town over from me.  We had a wonderful conversation in my rec room. Enjoy.
Songs:
Theme Music: For the Sake of the Song (©2003 S. McGaughey)
When You Write a Song (© Steve Schellenberg)
No Tomorrow Tonight (© Steve Schellenberg)
Talkin' Bout my Baby (© Steve Schellenberg)
Links
Steve Schellenberg homepage
Home Routes House Concerts
You can leave comments on the blog, send me an email to ductapeguy at hotmail dot com, send me a voice feedback at 206-337-0611, or join the For The Sake of the Song Podcast group on Facebook.
Add this podcast to your favorite podcatcher at
http://feeds.feedburner.com/For_The_Sake_Of_The_Song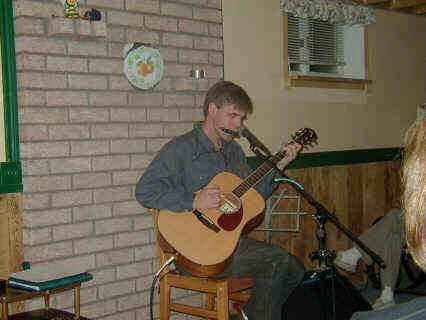 Steve Schellenberg in my basement in 2000.