For the Sake of the Song with Jory Nash
[ 25:04 ]
Play Now
| |
Download
(6516)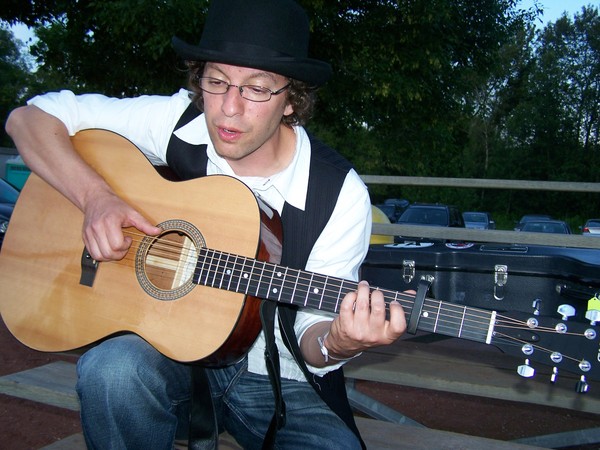 For the past 10 years, Jory Nash has been playing house concerts, folk clubs, festivals, and summer camps. I caught up to him at the Mariposa Folk Festival after a long day of workshops and great music.  We were both in a bit of a pensive and reflective mood.  Jory has 5 CDs to his credit. He  is an insightful songwriter and a dynamic performer.  For this episode, Jory and I  played a lovely handmade guitar built by Ron Belanger.  After the festival was over, I ended up buying one of Ron's guitars.
Songs:
Theme Music: For the Sake of the Song (©2003 S. McGaughey)
God Don't Know Me Anymore(© Jory Nash)
Trouble Comes and Goes (© Jory Nash)
Alone Without a Song(© Sean McGaughey)
You can leave comments on the blog, send me an email to ductapeguy at hotmail dot com, send me a voice feedback at 206-337-0611, or join the For The Sake of the Song Podcast group on Facebook.
Add this podcast to your favorite podcatcher at
http://feeds.feedburner.com/For_The_Sake_Of_The_Song