FTSOTS with Makeda Taylor
[ 42:56 ]
Play Now
| |
Download
(6750)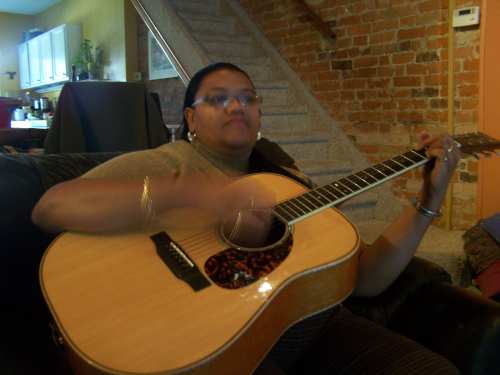 I first became aware of Makeda Taylor through her many uses of social media and youtube videos to build up a fan base for her music. Makeda is a multi-instrumentalist (keyboards and guitars) with a great big warm voice. She bridges musical genres from pop to folk to gospel to hip-hop. You can find her on the web at makedataylor.com and at viralindie.com.
Songs:
Theme Music: For the Sake of the Song (©2003 S. McGaughey)
Borrowed Time (© Makeda Taylor)
Prodigal (© Makeda Taylor)
You can leave comments on the blog, send me an email to ductapeguy at hotmail dot com, send me a voice feedback at 206-337-0611, or join the For The Sake of the Song Podcast group on Facebook.
Add this podcast to your favorite podcatcher at
http://feeds.feedburner.com/For_The_Sake_Of_The_Song