FTSOTS with Michael Krahn
[ 21:35 ]
Play Now
| |
Download
(5436)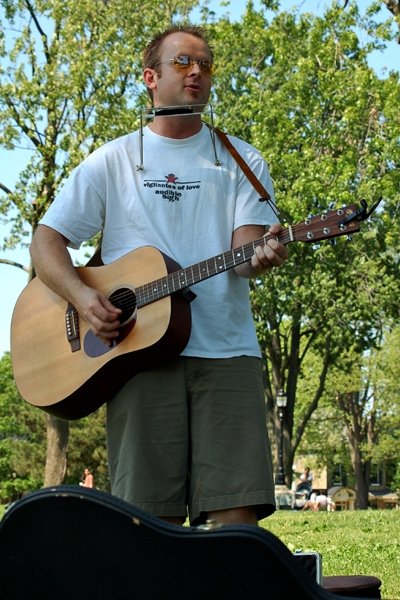 Bill Deys is a podcaster and one of the biggest supporters of my podcast and my music. You can find his Country Music Cast and Deyscast at deys.ca. This summer Bill invited my family to a barbecue at his home (about 300km from our home). He also invited Michael Krahn to bring his family to the barbecue. While we were there, Michael and I were able to record this episode. Michael Krahn is a country-rock singer-songwriter from St. Thomas, Ontario, who performs as a solo artist and with the August Calling. He also produces other artists. You can find his music, his blog and much more at michaelkrahn.com.
Songs:
Theme Music: For the Sake of the Song (©2003 S. McGaughey)
Broken Hearted (© Michael Krahn)
Lost in Moments (© Michael Krahn)
The Future Aint What It Used To Be (©2003 S. McGaughey)
You can leave comments on the blog, send me an email to ductapeguy at hotmail dot com, send me a voice feedback at 206-337-0611, or join the For The Sake of the Song Podcast group on Facebook.
Add this podcast to your favorite podcatcher at
http://feeds.feedburner.com/For_The_Sake_Of_The_Song