Episode 55 with Ashley Condon
[ 23:57 ]
Play Now
| |
Download
(5975)
Once a month, George Scott and Jason Cliche host a Songwriter's Showcase at the beautiful Gibson Centre in Alliston, Ontario. I drove the family down on March 2 for a wonderful afternoon of original music featuring Ashley Condon and Douglas John Cameron. I sat down with Ashley for an interview after the show. Ashley Condon was raised in PEI and now lives in Guelph, Ontario. This episode is a little unusual because I use live footage from the concert, interspersed with our interview. I also hope to feature Douglas John Cameron on an upcoming episode.
Songs:
Theme Music: For the Sake of the Song (©2003 S. McGaughey)
Let it Go– (© Ashley Condon)
Everything (© Ashley Condon)
When I'm With You (© Ashley Condon)
Name Dropping (links)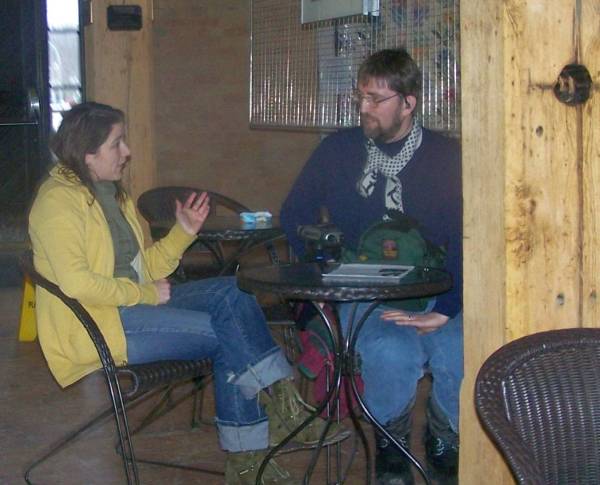 (photo by Sarah McGaughey)
You can leave comments on the blog, send me an email to ductapeguy at hotmail dot com, send me a voice feedback at 206-337-0611, or join the For The Sake of the Song Podcast group on Facebook.
Add this podcast to your favorite podcatcher at
http://feeds.feedburner.com/For_The_Sake_Of_The_Song