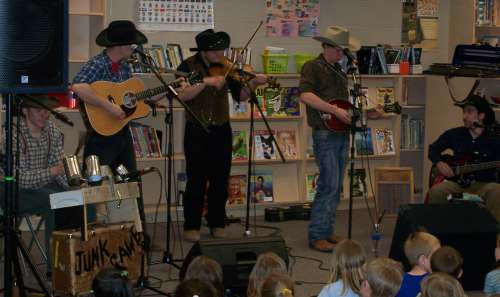 On the afternoon of May 15, the Wild Turkey Outfit performed at Bayview Elementary School for 300+ appreciative children and their teachers. They wowed the children with their down-home charm and their tight blugrass and western harmonies.
In the evening, the wonderful Brian Blain and Noah Zacharin were booked as dinner music at the Quarterdeck Restaurant in Victoria Harbour as part of the Twisted Pines Festival. Some amazing musical bonding happened. I was also able to interview each of them for upcoming episodes of For the Sake of the Song.
The evening ended with high energy performances by the Creaking Tree String Quartet and Hamell on Trial.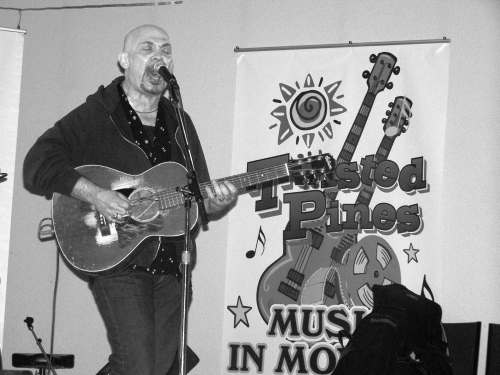 The Twisted Pines Festival Continues until May 19. Information on showtimes and tickets for the festival can be found at http://twistedpines.com.