Episode 52 with Ben Sures
[ 36:06 ]
Play Now
| |
Download
(5093)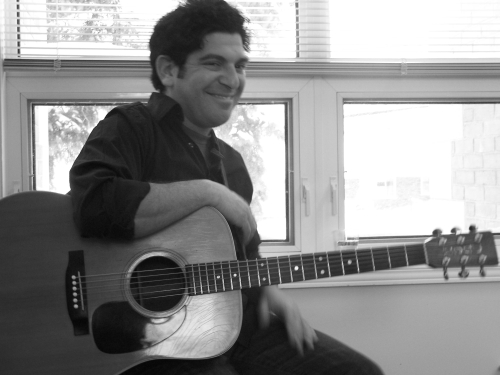 Ben Sures is a veteran singer songwriter with 4 CDs to his credit. His song, Any Precious Girl won the John Lennon Songwriting competition and placed second in the International songwriting competition His new album, 'Field Guide to Loneliness was released at the end of February. In February, we had Ben over for a house concert. We recorded the interview just prior to dinner before the concert. Sorry for the background noises, but people were beginning to arrive for dinner and the concert.
Songs:
Theme Music: For the Sake of the Song (©2003 S. McGaughey)
Any Precious Girl (© Ben Sures)
If I had a Ray Gun ( © Ben Sures)
The Future Aint What it Used to Be( © 2003 Sean McGaughey)
2 Vignettes ( © Ben Sures)
The Last Full Blood From Serpant River (in progress) ( © Ben Sures)
Holes ( © Ben Sures)
Name Dropping
Ben Sures Official Webpage. Check here for CD sales, tour information, and all things Ben.
You can leave comments on the blog, send me an email to ductapeguy at hotmail dot com, send me a voice feedback at 206-337-0611, or join the For The Sake of the Song Podcast group on Facebook.
Add this podcast to your favorite podcatcher at
http://feeds.feedburner.com/For_The_Sake_Of_The_Song