Archive for December, 2007
Filed Under (
Barrie
,
for the sake of the song
,
Midland
,
music
,
news
,
Ontario
,
PAB2007
,
podcamp
,
podcamptoronto
,
podcamptoronto2007
,
podcast
,
Simcoe County
) by Sean on December-31-2007
Episode 37: 2007 in Review
[ 1:04:22 ]
Play Now
| |
Download
(4240)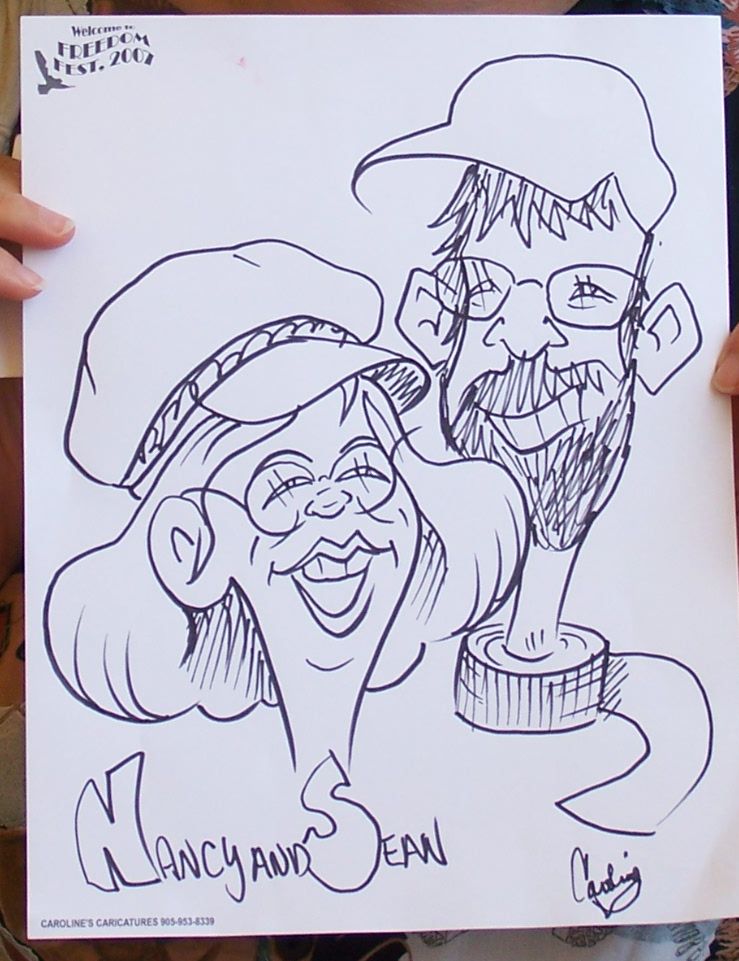 This Week, I thought I would do an End of year Round-up of For the Sake of the Song and replay some of the great music I've featured this year. It was tricky picking just 12 or 13 songs. Since March, I have recorded 45+ episodes of For the Sake of the Song. If each song had 3 or 4 songs, thats over 120 songs to choose from. This is episode 37, so you can see from above that I already have a number of shows ready for 2008. Upcoming guests include John Lunman, Peter Judd , The Undesirables, Trout Fishing in America, Mark Blevis, Manitoba Hal, Pork Belly Futures and Chris Yale.
I have also continued to be a regular contributor to the Librivox Community Podcast and have started a podcast for Podcamp Toronto. In 2007, I produced about 60 podcast episodes, and I'm not sure how many chapters and poems for Librivox.
Where I've Been
Upcoming in 2008
Songs in this Episode
Theme Music: For the Sake of the Song (©2003 S. McGaughey) Alyssa Wright accompanied me on the spur of the moment and made me sound sooo good. Thanks.
Daffodils in the Rain ( © Olivia Duck)
I am an Island (© Aaron Howes)
Duct Tape Song (©1999 S. McGaughey) with Wendell Ferguson on lead guitar
Gonna Struggle (© Bryan Murdaugh)
Sunshine and Roses ( © Greg Hobbs)
Goodbye City ( © Scott Cooper )

Don't Kill

(© Hammel on Trial)
Mama Taught Me How To Pray © Nancy Dutra
Harvest Time ( © paul court and Don Bray)
Two Bit Suit © John Wort Hannam
When Hensley's Had Enough ( © Steve Caston)
Angels (© 2007 Sean McGaughey).
Add this podcast to your favorite podcatcher at
http://feeds.feedburner.com/For_The_Sake_Of_The_Song
It's reported that the Canadian government is about to introduce sweeping changes to our copyright laws which take the worst excesses of the American DMCA and do little to define users rights. Here is a copy of the letter I wrote to my Member of Parliament.
The Honorable Bruce Stanton
504 Dominion Avenue
Midland, Ontario
L4R 1P8

Dear Mr. Stanton:

It was good to chat with you at Saint Marie Among the Hurons last week. I am always encouraged to see our elected officials active and accessible to the community. I am writing to express my concern of the proposed revisions to Canada's copyright act which has been widely publicized in the press. As a primary school teacher, independent singer-songwriter, producer of an Internet radio program, and a producer of free public-domain audiobooks, I have learned a great deal about the current copyright climate and I have some grave concerns with the reported changes to the copyright act.
My greatest concern is that these sweeping changes are being made without public consultation with Canadians, such as myself who produce creative works. There also seems to me no concern as to how these changes will impact will effect ordinary Canadians, and it is reported that there are no provisions made for fair dealing, for educational use, for parody and other legitimate exemptions.
Other reports I have read indicate that some of the language for the proposed bill may have come from templates provided by the CRIA. Please remember that since all the independent record labels left the organization last year, the CRIA is a spokesgroup for the multinational recording labels, and many independent Canadian businesses and artists are on the record as opposing their positions and tactics. The proposed changes as reported seem to adopt all the excesses of the United States DMCA, giving enormous rights to the owners of content with little balance as to the rights of the users– ordinary Canadians. The American system of suing college students and grandmothers for copyright infingement is fundamentally flawed. We should not repeat the American's mistakes. We have the opportunity to find a uniquely Canadian, balanced copyright regime that respects the rights of content owners for a reasonable length of time, but also defines and respects the rights of the ordinary Canadians who purchase and use these creations. I would urge you to press for an open consultation within the government process to help Canada revise its copyright law to adequately respect the rights of all Canadians. As one of your constituents, I would happy to speak with you at more length about my perspective on copyright issues.

Sincerely,

Sean McGaughey

c.c. my blog at https://ductapeguy.net


--
 ----------------------------------------------------------------------
Sean McGaughey, Singer Songwriter
 https://ductapeguy.net                My new website
 http://feeds.feedburner.com/For_The_Sake_Of_The_Song   My Podcast:  Conversations with Songs and Songwriters
http://www3.sympatico.ca/mcgaughey.sean    My old website
 http://ezfolk.com/audio/Sean%20McGaughey Listen to my music
 http://www.librivox.org free audiobooks in the public domain

"If duct tape isn't the answer, then you must be asking the wrong question!" - The Duct Tape Guys