Episode 10 with Chuck Baker
[ 30:38 ]
Play Now
| |
Download
(3190)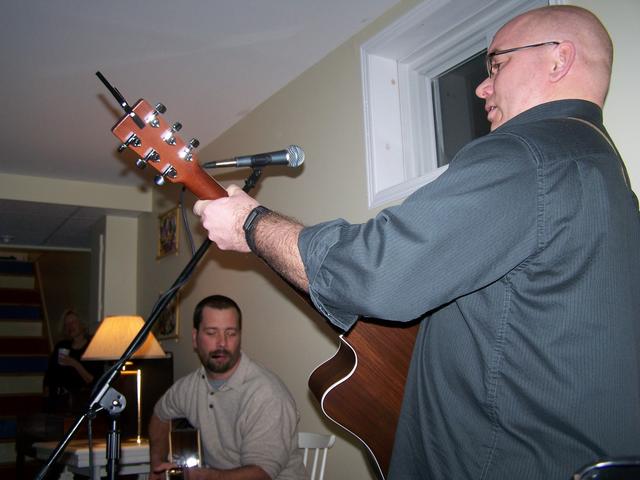 I had a blast recording this show with Chuck Baker in my basement. Chuck is a dynamic guitarist and songwriter with a strong pop, jazz and rock background. He has recently released an acoustic CD, A Little Piece of Quiet, which blends his dynamic driving rhythms with deeply personal and insightful lyrics. Chuck is also a visual artist and art teacher, and in a very strong sense, he paints pictures with his lyrics. We had some fun recording this and even talked a bit of shop because we are both teachers.Songs:
Theme Music: For the Sake of the Song (©2003 S. McGaughey)
It's a Game (©2003 S. McGaughey)
Athenian Banquet Hall Church(© Chuck Baker)
On the Radio(© Chuck Baker)
On the Radio is dedicated to the late Matt Osborne, a powerful songwriter and friend of Chuck's who passed away at the age of 32. The official Matt Osborne memorial page is at http://musicface.com/matt/ . You can listen to his music at New Music Canada.
Add this podcast to your favorite podcatcher at
http://feeds.feedburner.com/For_The_Sake_Of_The_Song