For the Sake of the Song with Fred Penner
[ 15:18 ]
Play Now
| |
Download
(7370)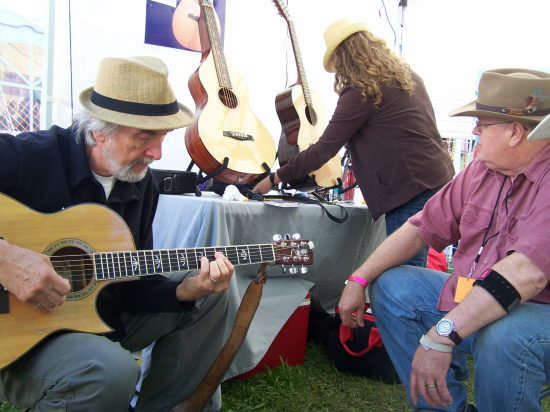 My guest today is a household name to 2 generations of Canadians.  Fred Penner is a children's entertainer who had a long running program on CBC television throughout the 80s and 90s called Fred Penner's Place.  His music has been a strong influence upon me and many other children's performers.  I sat down with Fred in my friend, luthier Ron Belanger's booth at the Mariposa Folk Festival.  You can hear a quite a bit of the vibe from the festival and the other vendors in the background. It was an absolute thrill having Fred jam along to For the Sake of the Song.  You can find his music at fredpenner.com or at Casablanca Kids,
Songs:
Theme Music: For the Sake of the Song (©2003 S. McGaughey)
Collections (© Fred Penner)
Take Good Care of Each Other  (© Fred Penner)
You can leave comments on the blog, send me an email to ductapeguy at hotmail dot com, send me a voice feedback at 206-337-0611, or join the For The Sake of the Song Podcast group on Facebook.
Add this podcast to your favorite podcatcher at
http://feeds.feedburner.com/For_The_Sake_Of_The_Song